Otto von Busch is rad!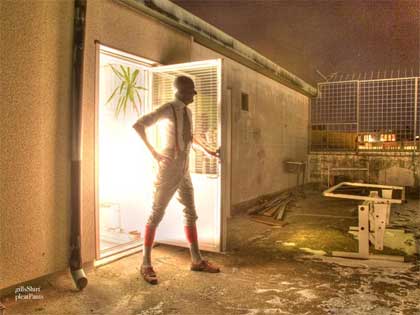 I posted a previous snippet months ago on the artist, activist, and fashion PhD candidate Otto von Busch, but only today stumbled on a fabulous interview article with him on the We Make Money Not Art website. I love his projects and in all disclosure I also have to say I'm taking part in a show he's organizing in Istanbul in the fall, which I feel extremely psyched and lucky about.
Here's to a true fashion hacker!
http://www.we-make-money-not-art.com/archives/009391.php
and also this awesome free PDF book he published, "Abstract Hacktivism," on activism, technology, and creative resistances:
http://www.isk-gbg.org/99our68/AbstractHacktivism.pdf